Clubs, Churches & Charities,
Supporter loyalty is your biggest asset!
Register your Not-for-profit Today: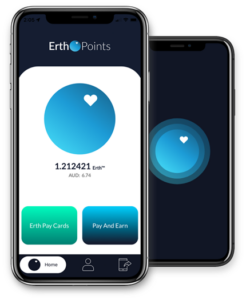 Monetise Your Loyalty with Erth Points
Imagine your CCC earning $1-3 per week from your Supporters' everyday spending!
Australian Businesses spend over $200 million for clicks (digital marketing) to attract YOUR Supporters. Erth Points now enable Clubs, Churches and Charities (CCC) to get their fair share. Every time one of your Supporters buys something, they could be earning a reward for their favourite CCC, for themselves as a Customer, and for the Planet.