Volunteer Surf Lifesaving Clubs are the heart and soul of most Australian beach communities.
As iconic as "G'day Mate" via the red and yellow flags, they patrol our magnificent beaches protecting us from the dangers the ocean presents.
With their unwavering contribution to society and our lives, they need our support as much as we need theirs.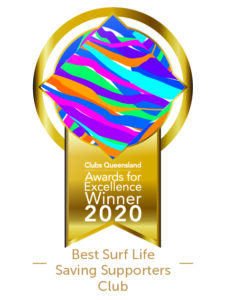 Surf Lifesaving Clubs deliver over the summer season "annually", a safe environment for all to enjoy. It's where our children make and play with friends, whilst also learning respect for the water and gaining confidence swimming in the surf.
There's also the serious side to their deliverables and that's the business of saving lives, which they quietly go about without bravado or fanfare. Importantly, Surf clubs also provide employment for locals within their community, i.e., the smiling faces of those who deliver our food and beverage whilst we savour the views, the people, and the ocean smells. Think about it, these are traditions handed down through the generations which deliver memories and experiences that are as much a part of us, as life itself.
A brief History - Some Fun Facts
Here in Queensland, Coolum Surf Lifesaving Club has had its fair share of challenges since it was established in 1919 with local sea tragedies, World War 2 casualties and dwindling memberships. However, with its spirit of optimism that it embodies and a rallying community, the club has overcome adversity and in 2020, was awarded the award for Queensland's Best Surf Life-Saving Supporter Club. Like all lifesaving clubs, the Coolum club relies on its volunteers' selfless efforts and the community's support to maintain its financially viable, i.e., via members and visitors enjoying the facilities, spending on F&B, raffles and providing donations.
Coolum Surf Lifesaving Club
"The heart of Coolum since 1919. Your Club for Life"
2020 – The facts:
258 patrolling members took 945 preventative actions
Performed 25 LIFESAVING rescues
Successfully achieved ZERO CASUALTIES.
During the 2020 year, the volunteers at Coolum have generously donated 12,350 hours of their time to keep the club afloat and the beach manned, resulting in 70,000 visitors safely enjoying the beautiful Coolum beach.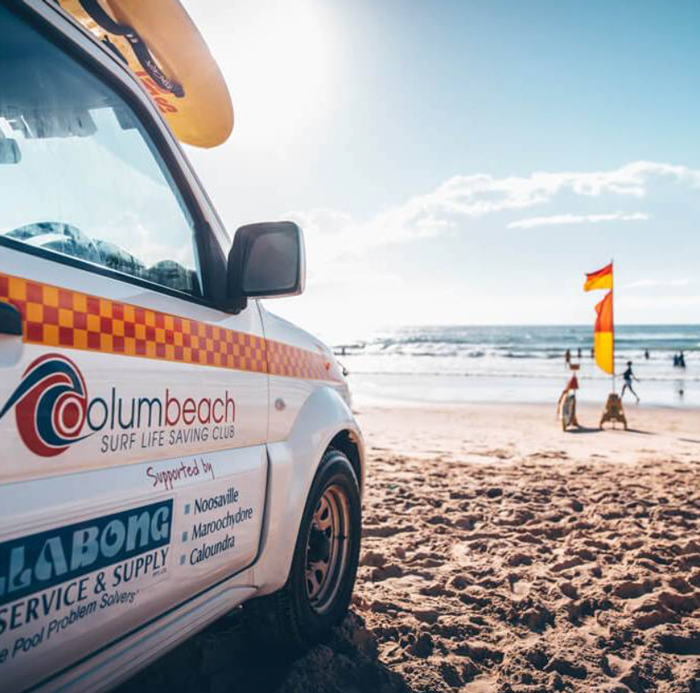 To give you an idea of where your generous donations go, the cost of setting up a single beach patrol costs approximately $80,000, which encompasses vital lifesaving rescue equipment such as rescue boats, boards, first aid kits etc.
To read more about Coolum Surf Lifesaving Club's 2020 achievements, struggles, events and statistics please read their comprehensive annual report. 
Erth Points - A Solutions Based Model
Recently previewed with local Coolum businesses at the club, Rewards4Earth shared with those attending a solutions-based model, the Erth Point System to assist with the financial sustainability of clubs like Coolum Surf Lifesaving.
The Erth Point system delivers a significant passive income for the club as a nominated beneficiary via the club's members' and visitors' everyday spending at a large participating company like Coles, Woolworths, Bunnings, and Caltex to name a few, or favourite local businesses such as cafes, restaurants and boutique shops.
Supporters can download the Erth Point app at the App Store or Google Play and collect Erth Points with their purchases. Every time they spend, they positively contribute to their chosen CCC (club, church, or charity) and the Planet. The Rewards4Earth patented Erth Point system can be used in conjunction with other store rewards cards and Erth Points can be redeemed at participating Erth Points businesses.
How Can Businesses Sign Up?
For Businesses, the Erth Point system is an exciting, innovative, and more cost-effective way to enhance customer retention, via a small marketing fee, which is paid only when a sale is made. It also ensures your business is contributing environmentally and socially, as the marketing fees are spent back into your community and not sent to large marketing corporations overseas.
If you're a business – please Click here to find out how you can help your community and the Rewards4Earth Foundation help "Save the Planet" with every sale you make to an Erth Point customer.
The Rewards4Earth vision is to Save the Planet for future generations via supporter's everyday shopping purchases "worldwide".
We have created this incredible platform where every purchase from every Business can help boost your local community and Save the Planet. Now all we need is for every person and Business on the Planet to use it.
It's a Win for everybody:
A win for the Business
A win for the Consumers/Supporters
A win for their chosen CCC (Club, Church, or Charity), and
A win for our Planet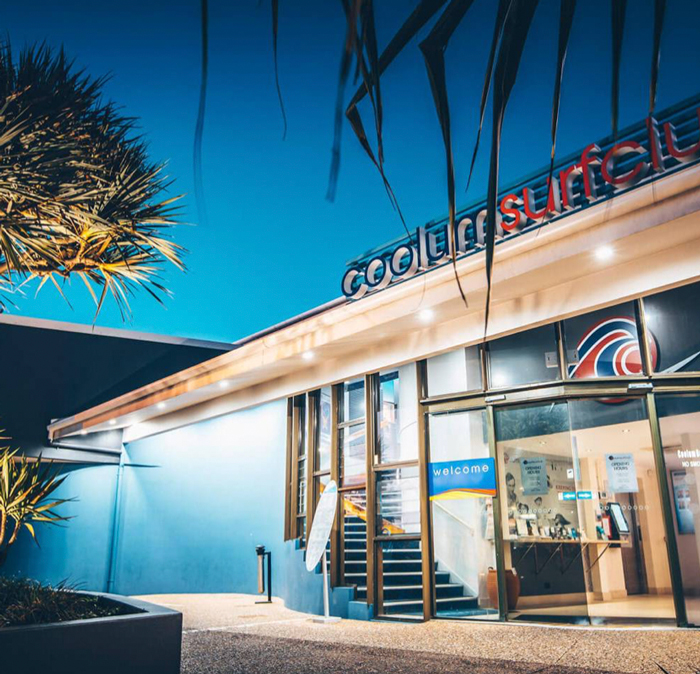 Like any new ambitious venture, there is an element of trial and error, we need and appreciate your help to improve the App's functionality.
As all community Clubs around Australia navigate their way through these challenging times, Erth Points offers an economically viable solution to assist with underpinning ongoing financial viability.
If you are a CCC, Consumer or Business, you're invited to be part of one of the most exciting solutions that will create history, by saving our future.
If you are reading this and feel your local Surf Lifesaving Club could benefit, please contact us: social@rewards4earth.com