Dr Geoff Wilson is a world-class polar explorer, veterinary surgeon, Ted talker, and environmentalist and was recently appointed a member of the Order of Australia. A man of many firsts, he is no stranger to breaking new ground, and in keeping with his pioneering spirit, Geoff has teamed up with Erth Points to become our first Patron and Ambassador. We are delighted and honored to have someone of Geoff's caliber on board and proud to sponsor his next epic, sustainable sailing adventure Project Zero.
Project Zero has been two years in the making with his son Kitale and the help of experienced sailors Jordan Pearson and 1st mate Alistair "Cursty" Burton. They aim to tackle this carbon-neutral adventure over two years, travelling from the South Pole to the North Pole, leaving as little trace as possible. Together this awesome foursome will set sail on August 13th to venture to some of the most remote and dangerous places on earth; Patagonia, Antarctica and the Arctic in their tough steel-hulled vessel, Nanook X, a carbon-neutral boat powered by solar, hydro and wind power.
Budding filmmaker Kitale will film their Project Zero adventures to highlight the accelerating changes that global warming is causing in these vast, hostile, yet extremely vulnerable environments.
Project Zero presents a great opportunity for Geoff to pass on his wisdom of polar exploration and adventure to the next generation, whilst providing a platform to engage with leading scientists, world leaders, advocates, communities and other initiatives. Together they will drive awareness to help curtail the ongoing struggle between man and his effects on Mother Earth.
Thanks to his seven record-breaking accomplishments over the years, which include the fastest unsupported Sahara and Antarctica crossings, including climbing the highest point on the Antarctic Plateau, Dome Argus, completing the fastest wind-assisted Greenland crossing South to North as well as the fastest Torres Straight crossing by Kiteboard, Geoff is as prepared as he can be with a wealth of knowledge, resilience and a voice that has earnt its right to be heard.


Geoff's message is clear and one he is deeply passionate about. It is ultimately about preserving our natural environment and all its ecosystems. If we do not, as a collective, become more considerate and responsible for our imprint on the planet, then there is not much hope for a healthy planet for future generations.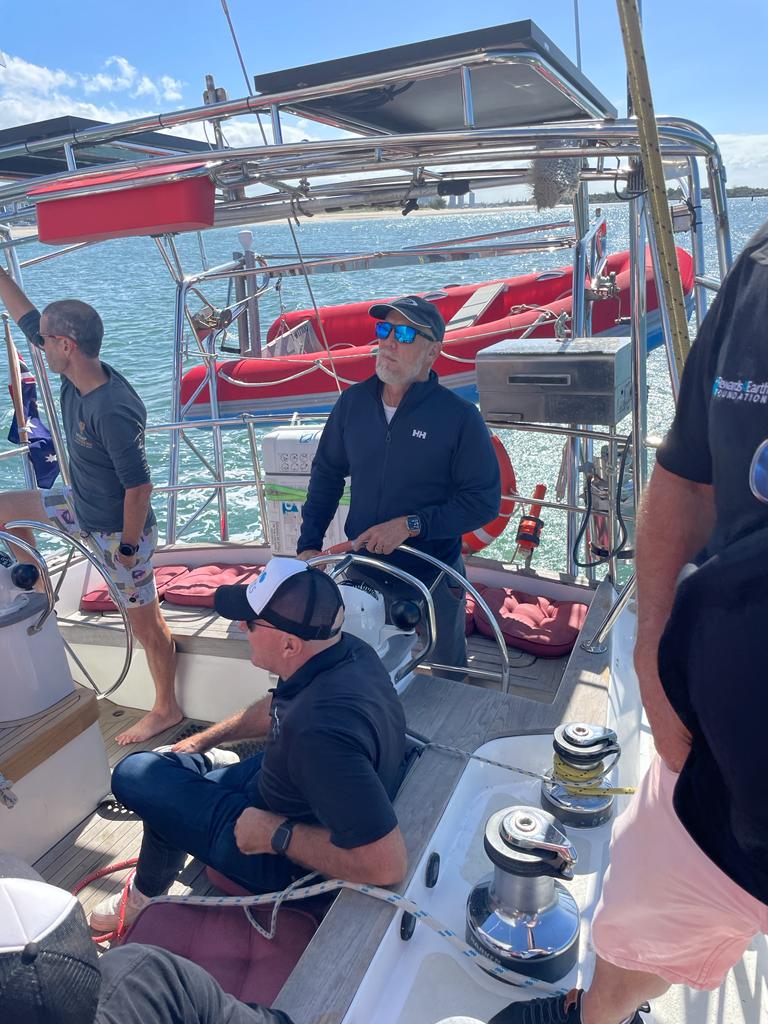 Project Zero's mantra is "We Can Change" - a positive voice in a challenging time for us all as explorers, adventurers and planet lovers alike.
The Erth Point way is simple. Every time you shop using the Erth Points system, you earn Erth Points; your chosen Environmental or Community group also earns as does the Planet via the Rewards4Earth Foundation. It is the ideal way to offset your day-to-day living via your day-to-day spending.
With the Erth Point system behind him, Geoff believes this collaborative partnership can benefit everyone. With the Erth Point system, we can all be one step closer to a Net Zero lifestyle.
Follow the journey at www.projectzero.earth