Point Nemo translates to 'No One' in Latin, and as they ventured to one of the most remote places on earth, the closest people to them were none other than the International Space Station 450 miles above them, below them a 5000-meter-deep ocean abyss with the nearest landmass 2688 kilometres away.
To arrive at this point was definitely something other than plain sailing. After leaving the calm shores of New Zealand with a brief pit stop in the Chatham islands for some good Kiwi Pies, the crew continued forth on their adventures into the unknown.
With the calm before the looming storms, the crew worked nonstop, tying down everything on deck, securing items below deck and triple-checking that the Nanook X was ready for what was to be her toughest test to date.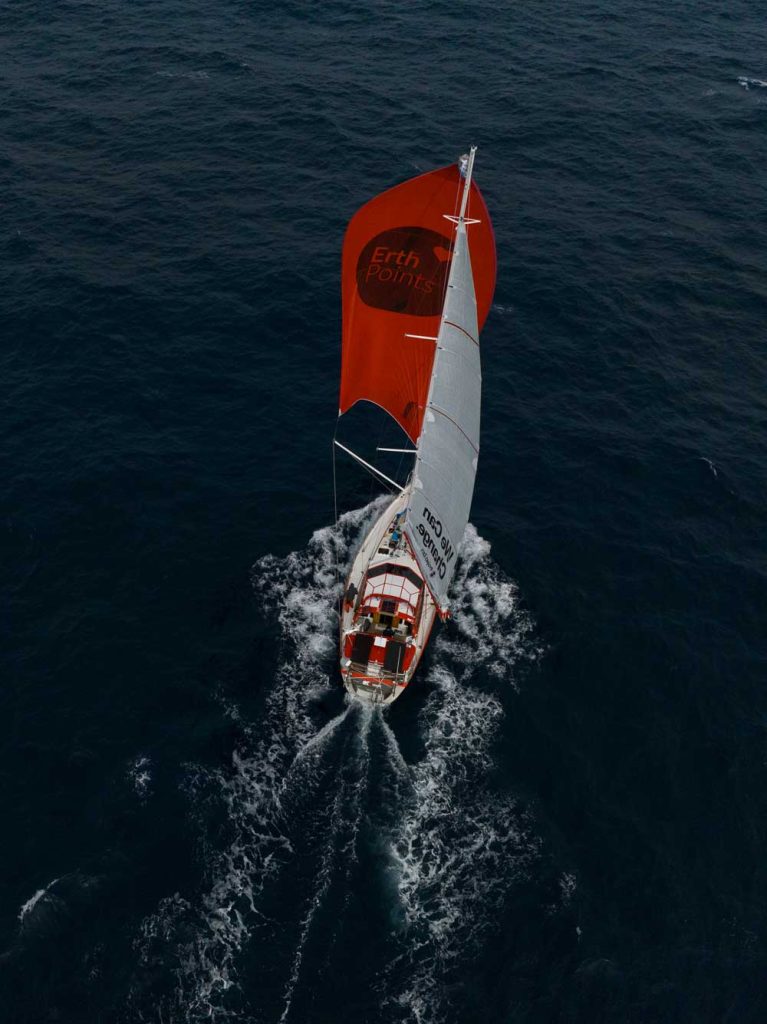 With the barometer dropping, snow and sleet pelting the boat, and winds peaking at 72 knots, they sought refuge below deck. Miraculously, the autopilot managed the extreme conditions, self-correcting as massive waves threatened to push the stern off course.
Amid the relentless storm, a colossal wave flooded the cockpit and engine room, resulting in a 240-volt system failure that severed their pivotal satellite connection. Repairing this link would have to wait until the storm subsided.
With the relentless battering, the crew faced a grave concern: the possibility of losing control of the rudder, resulting in a dangerous sideways slide or, worse yet, a catastrophic bow burial and forward pitch. The team decided to deploy the Jordan Series Drogue, a 200-meter rope system equipped with numerous small parachutes along the line to mitigate these risks. This tactical move aimed to slow down their rapid surfing and provide some protection against their worst fears. The drogue successfully kept them safe throughout another night, securing them to a floating anchor for 15 hours as the storm raged around them. Once the wind consistently dropped below 25 knots, they courageously hauled in the drogue line, hoisted the sails, mended the outage and resumed their journey eastward towards the distant coast of Chile.
Over the course of three tumultuous days, they were pushed more than 90 nautical miles off their intended course. However, the Nanook X remained intact, the crew safe, though exhausted, having gone toe-to-toe with Mother Nature once again.
Since crossing Point Nemo, the crew have been blessed with calmer seas, yet the main sail is down as they repair the baton and the trusty Erth Point Spinnaker is up, keeping the team moving forward.

Follow the journey at www.projectzero.earth